Twelve RyePod podcasts available

Rye Arts Festival was determined to keep in touch with its audience this year and launched a brand new arts and entertainment podcast called RyePod shortly after the start of the Covid pandemic, with new episodes added every Friday. The series features twelve relaxed, in-depth interviews with leading figures from the worlds of music, theatre, film, literature and visual arts – reflecting the diverse and quality programming that the Festival is known for.
There is no charge to view these podcasts but we are a registered charity (No. 1175309) whose funding is from membership and donations so if you would like to make a donation towards our costs please do so here. Thank you so much for your support.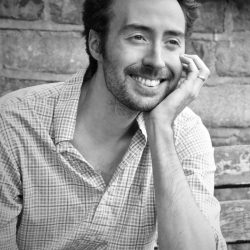 RyePod has been devised and produced by Alisdair Kitchen, with whom Festival audiences will be familiar from his many innovative productions of opera, theatre and film; this is the tenth year he has produced work for the Festival. Alisdair says:
"Last year, we had great success with our online short film series, Follow The Lieder, so it seems a natural progression to keep up our digital efforts, regardless of the Coronavirus. Podcasting is a really fun way of developing a connection with people, both guests and audience; it has the intimacy of radio, and I hope people will enjoy the opportunity to be a 'fly-on-the-wall' in the fascinating conversations we've had with some really amazing guests."
RyePod is widely available on all the major podcast platforms, including Apple Podcasts, Google Podcasts and Spotify. A comprehensive list is available at www.anchor.fm/ryepod.
Volunteering
If you would like to become involved with bringing the arts to Rye, the Festival organisers would like to hear from you. Volunteers with a wide range of administrative, creative, marketing or other skills are needed. If you would like to be involved, Rye Arts Festival would be pleased to hear from you – click here to e-mail us.
Covid-19 prevention measures
After much heartfelt thought and discussion the Trustees made the very sad decision to cancel the 2020 Rye Arts Festival as a result of the international crisis caused by Coronavirus disease (Covid-19).
Whilst the Festival was due to take place in September, they felt they could not take the financial risk of committing to a large-scale festival in such uncertain times. The Trustees felt they had to do their best to preserve the Festival's future financial position for its members.

Rye Arts Festival official Radio partner.