As part of our policy to support local educational activities and encourage involvement in the Festival by younger generations, specially organised events and workshops are run during each Festival.  Our Drama category usually always includes Dance by the students of Rye Dance School.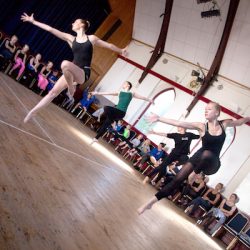 We always feature workshops in schools and other venues led by classical musicians, artists, actors and authors. Where possible we also arrange 'open rehearsals' prior to evening events. Young people are often offered specific discounts or free entry to attend events that might otherwise not be cost-effective for them.
These initiatives build on a long-standing Festival tradition to incorporate events for young people in the programme.  In past years, the festival has also been launched with colourful carnival parades of students from local Primary Schools and the Rye Academy Trust.